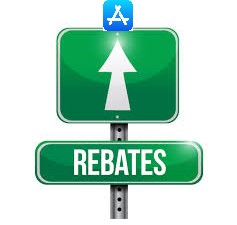 Apple is increasingly under fire what's claimed to be unfair practices in the App Store. The criticism takes three forms: (a) Apple's 30% fee is much too high relative to cost (b) the rules are arbitrary and stifle competition and (c) the App Store as the exclusive avenue to install apps on iOS is unjust. That's a lot to chew, so let's focus on (a) for this post.
Eric Seufert's criminally underrated podcast talks about this very topic but phrases the question as "Does Apple earn it's 30%?" Various App Store benefits like payment handling and preventing fraud are discussed, but I wanted to scream by far and away the biggest way Apple "earns" it's 30%: acquiring a mega fuck-ton users to iOS. Nearly the entire value of a platform to a developer is how many people it can reach. No one is rushing to get on Epic Game Store (EGS) or develop for Stadia because there are so few users. 12% or even a 0% fee is irrelevant: [88% * 0 users] = $0 versus [70% * more then zero users] = more then zero. This is an extreme example, but users are by far and away the most important ingredient of any platform. After all, developers can list in multiple stores with maintaining the listing or code for the particular platform as the only cost to do so. The fact that so few are willing to take on these small costs tells us a great deal about the user bases of Stadia and EGS.
But platforms fees also increase the LTV of the devices who run on the platform, if and only if, the firm internalizes those platform fees. For instance, the added platform LTV of an Android phone in China is less than in the United States because Chinese users install non-Google owned stores. In this case, platform fee revenue doesn't accrue to Google.

If LTV of the iPhone X is say $1000, Apple should spend up to $1000 in UA to acquire a user. However, with platform fees the LTV grows. Sensor Tower estimates that iPhone users spend over $79 per year on apps. On a lifetime basis, that's probably north of $250 (3+ years of ownership). That ups the iPhone's LTV to $1250 and unlocks more UA budget for Apple to acquire more users. These marginal users benefit all developers. This is how Apple (or almost any platform holder) gives developers a rebate on the 30%. I'm not sure what the true fee is but it must be lower than 30%.