I recently came across this Tweet:
I love the way Ran writes https://t.co/3XUxfsXjDL

— Growf (@pinchedforgrowf) December 22, 2020
The article's writer, Ran Mo, is a Lead Product Manager at EA according to his Linkedin while the quote Tweeter is a fellow product manager. Dive a bit deeper and the retweets are all from fellow VCs or product people (guess there's something to this).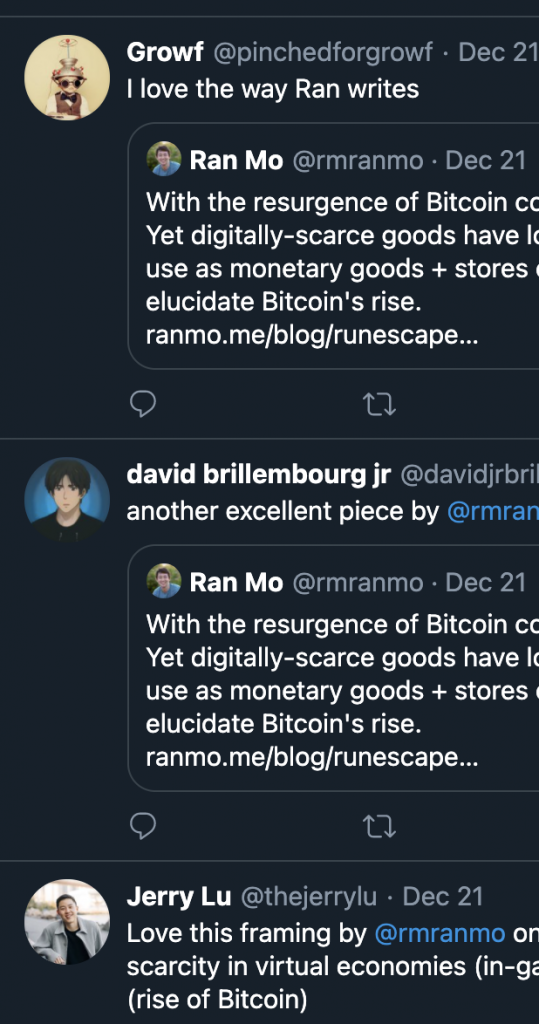 This isn't exactly uncommon. The Deconstructor of Fun podcast is hosted by three Product Managers and guests frequently come from a similar ilk. A scroll through the last 20 DoF blog boosts a breakdown dominated by PMs.
DoF Posts by Job Discipline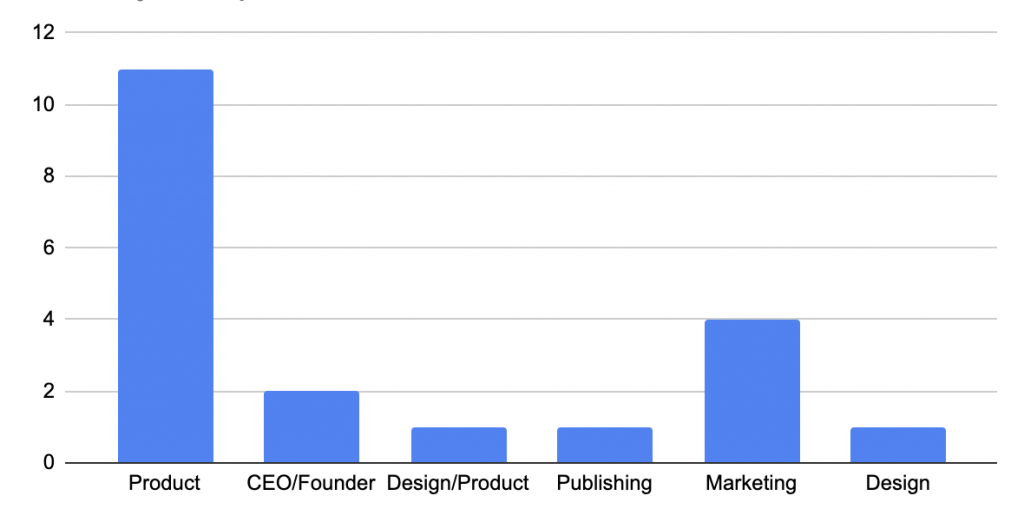 Games are at the cleavage of art and science, so why are PMs the only ones with something to say about it? The alternative voices we do have, Eric Seufert (UA), Alexandre Macmillan (Analytics), and Javier Barnes (Design), only take a couple of sentences of digestion to realize the dramatically different way they frame and discuss problems. Their pieces tend to have more backbone or a strong theory that underlies an empirical observation. I'm a fan of this approach.
PMs are driven by their social caste, mainly moving up it. Networking is crucial to this, an insight that seems to go over the head of analysts and designers (at our own peril). The PM hierarchy is reflected in the "up or out mentality" re-enforced at tech and gaming firms. A scroll through PM Linkedin and you'll see the following ladder:
None of these motivations discredit, in any way, the strength of the ideas expressed by PMs. Or the fact they actually take the time to express them. But it does help explain why they can feel hollow at times, trying to fit a socio-political mold rather than a genuine expression. This is reflected in how many game PMs will depart for higher paying tech PM jobs in the Valley or to fellow gaming firms for title bumps. And there's nothing necessarily wrong with that.
If I had a plea, it would be for all game disciplines to write vigorously. Write everything you know to be true and let's hash it out. The game craft is too important to be dominated by one discipline. We should all be thinking hard about these problems.