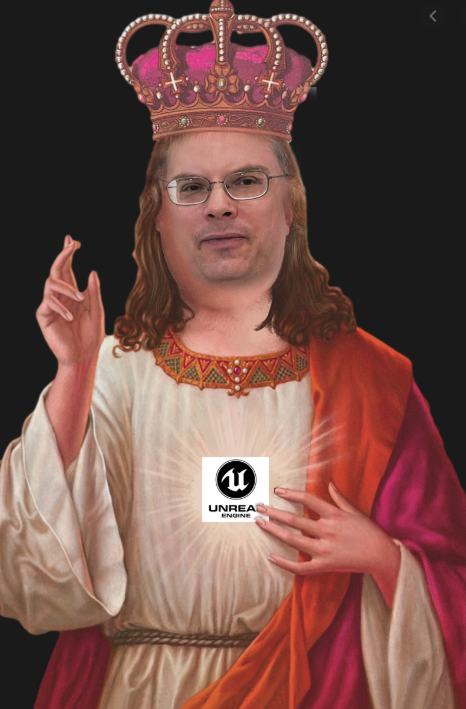 Bloomberg is reporting that Epic is seeking to raise $500M to $1B in new funding. Tim Sweeney, Epic CEO and provocateur extraordinaire, owns 60% while Tencent owns the other 40%.
Why would Epic need more funding as it continues to rake in Fortnite money? Tim has bigger ambitions, let's figure out what they are. As we've seen with Roblox, there's incredible (and growing) money to made in user generated game content. Furthermore, consider the games spawned from mods: Counter Strike, the MOBA genre, Team Fortress, Auto Battlers, H1Z1 (which becomes PUBG which becomes Fortnite)… Imagine if you were able to take even 10% of the lifetime revenue of those titles. Despite Tim's criticism of platform holders, Epic takes a cut of many games that run on Unreal as part of the licensing agreement. This is reportedly how Fortnite pivoted to BR: Epic got an enormous cheque when PUBG was blowing up.
The pieces have been coalescing:
Content creation tool in Unreal – which now scales to mobile
Direct to consumer distribution – Epic game store – which now scales to mobile
User Acquisition engine and revenue bedrock – Fortnite
But I think this play would blur more of the line between gaming and social networking. The biggest evidence comes from Epic's acquisition of Houseparty, an app that essentially lets users join a Zoom call and play games together. How else do you explain that acquisition? It ties into their already created, but lesser known, Fortnite Party Hub app and recently announced Party Royale.​
The recent foray into non-gaming content via Fortnite concerts makes more sense in this light as well (or they're trying to keep the Fortnite in the mainstream).
This helps explain hiring as well; in less then a year Epic has setup offices in practically every major gaming hub: Seattle, San Francisco, Stockholm, Montreal, Helsinki and Berlin. Recent jobs ads focus on the social.

Competition is spinning up in the meantime. Manticore games has already launched an alpha, and it's hard to imagine Roblox being content with only owning the 10-14 yr old demo. It's important to note this is nothing like a 'metaverse' as each game on the platform would retain a distinct identity, whereas a metaverse is closer to the failed PS Home or Second Life. Trying to squeeze hundreds of experiences onto one game presents a variety of complications and very little in the way of benefits.
Maybe when it's all said and done, Fortnite let's Tim become the social platform holder Zuckerberg always wanted to be at Facebook.